Item Name
ASTM

A53B Sch40

Water Pipe 12inch  DRL

A53B Sch40

Pipe Diameter
12 inch / 323.9mm
Diameter Tolerance Range
320.661mm ~ 327.139mm (acc. to ASTM A53, +/-1% of outside diameter)
Wall Thickness
SCH 40 / 10.31mm
Wall Thickness Tolerance
9.02mm ~ 11.59mm (acc.  to ASTM A53, +/- 12.5% t)

A53B Sch40

Pipe Standard
ASTM A53, API 5L, CSA Z245, A106, ASTM A252, AS 1163, IPS 190 etc
Steel Grade
Grade A, / Gr. A or  Grade B / Gr. B
Tensile Strengh Property
min. 415 Mpa
Yield Strenght Property
min. 240 Mpa

A53B Sch40

Pipe Test
Hydro test, UT test, Flatten test, Impact test, DWT test if agreed etc
Hydro test pressure
1340 psi / 9200 kPa

A53B Sch40

Pipe Length
DRL or per request
 Coating
Black painting, varnish, anti rust oil, FBE, 3PE, 3 layer PE, 3PP etc.

A53B Sch40

Pipe Packing
Plastic caps on both ends, Steel bundle, or acc. to customers' request
ASTM
A53B Sch40
Water Pipe 12inch DRL carbon steel pipe is per ASTM A53 specification that covers seamless and welded black and hot-dipped galvanized steel pipe in NPS 1/8″ to NPS 26. A 53 is intended for pressure and mechanical applications and is also acceptable for ordinary uses in steam, water, gas, and air lines.
A53 pipe comes in three types (F, E, S) and two grades (A, B).
A53 Type F is manufactured with a furnace butt weld or may have a continuous weld (Grade A only)
A53 Type E has an electric resistance weld (Grades A and B)
A53 Type S is a seamless pipe and found in Grades A and B)
ASTM A53B Sch40 Water Pipe 12inch DRL is our most popular product under this specification and A53 pipe. SS Steel strives to supply the best A53B Sch40 ERW water pipe for customer all over the world.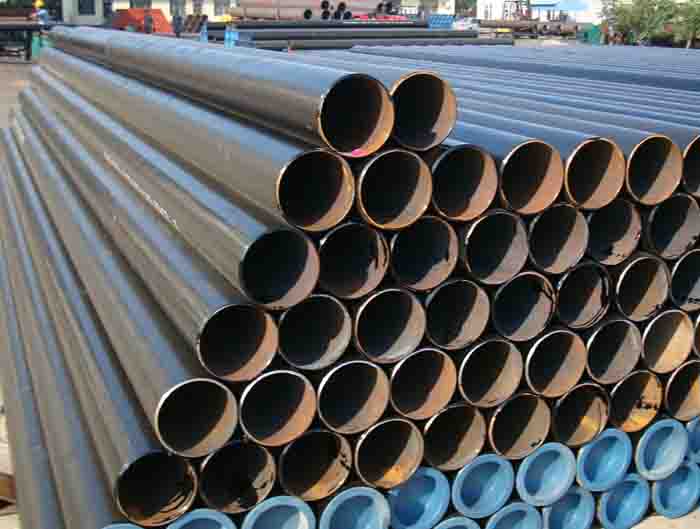 Water Pipe
Construction pipe
Structure steel tube
Ordinary application pipe
Industrial Pipe
other common usage