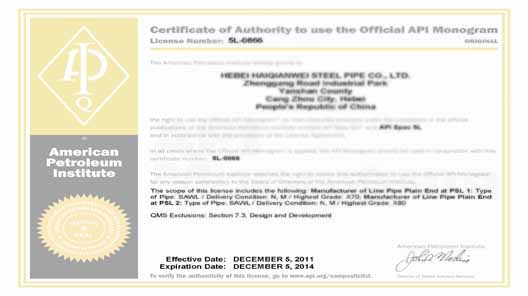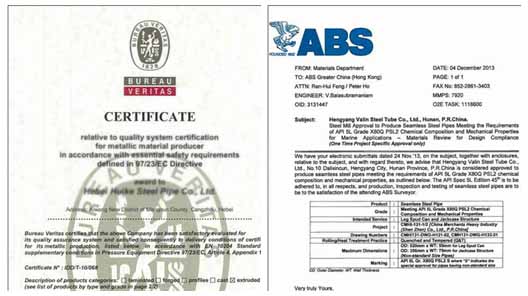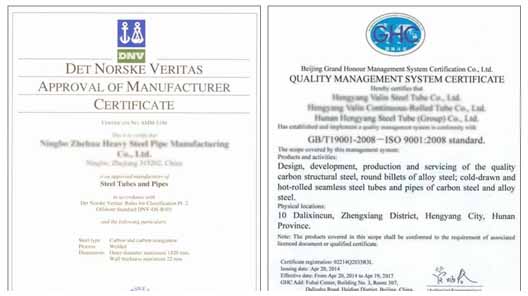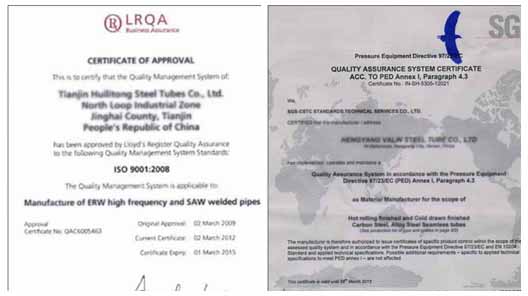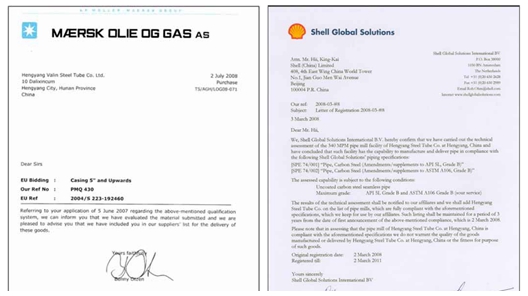 As an international steel pipe and tube supplier, all of our mills are API 5L, ISO9001 certified. Most of them are with oil and gas company, like SHELL, KOC, MSK, NIGC etc approval. Our pressure pipes are with PED and CE certified. Structure steel pipes and tubes are with EN10219, EN10217 etc certified. Other certificates, like DNV, BV, SGS certificates are with special order and applications.
SS Steel always take the quality issue as the most important one of all our business development. It's our group life and the core of our mutual and long term business.
Quality Control From The Beginning To Finished Products
Our Standard Quality Tests
Tensile & Yield Strength Test – Mechanical Properties
Test pieces cut from the ends of the selected pipes shall comply with the given specification requirements (e.g. ISO 6892, Metallic materials for Tensile testing at ambient temperature, per API 5L Spec).
The tensile test may be carried out on the test pieces cut out from the steel pipe or tube in the longitudinal direction which shall not be further heat treated nor straightened within the gauge length. As an alternative, pipes may be tested on full cross section

Chemical Composition Properties Analysis
By measuring the intensity of the peaks in this spectrum, the OES analyser can produce quantitative analysis of the material composition with high accuracy.
The chemical composition analysis results obtained are compared against given steel pipe and tube specification or standard (usually API 5L 44th Edition, 2008) and were found to comply with the chemical requirements specified for required steel grade, e.g. Grade B or X52 in API 5L Sepc.

Hydrostatic Test / Leakage Test
Hydrostatic test is a method in which steel pipe lines, plumbing, gas cylinders, boilers and fuel tanks can be tested for strength and leaks.
When a steel pipe line is designed to operate at a certain maximum operating pressure (MOP), it must be tested to ensure that it is structurally sound and can withstand the internal pressure before being put into service. Generally, oil or gas steel pipe lines are hydrotested by filling the test section of pipe with water and pumping the pressure up to a value that is higher than maximum allowable operating pressure.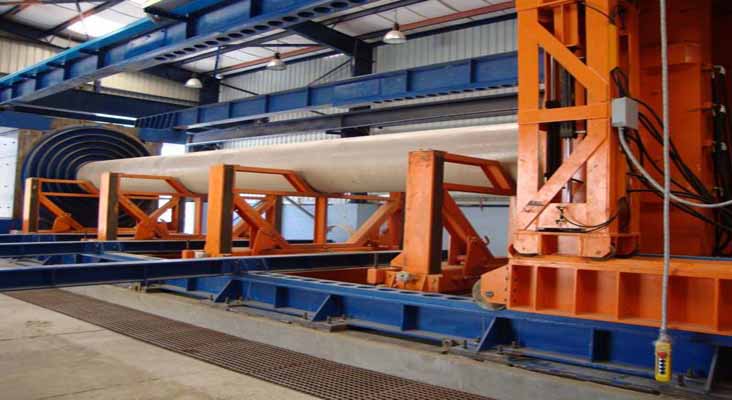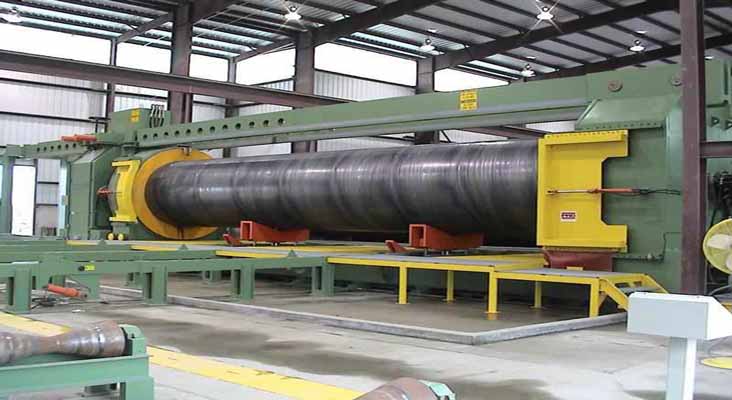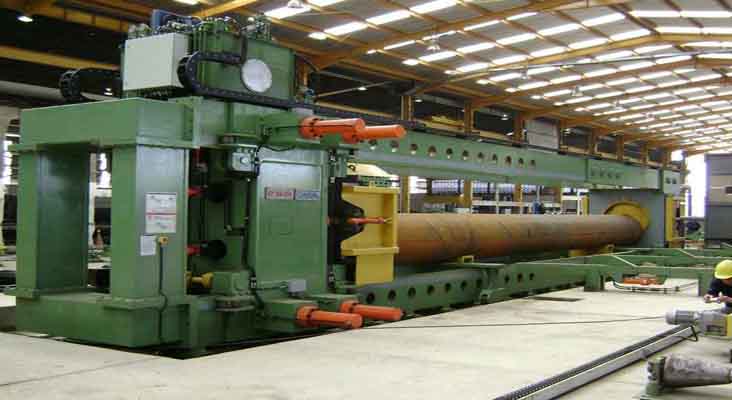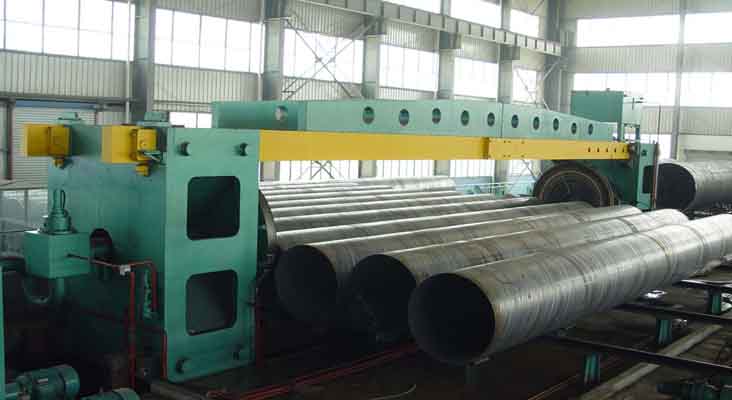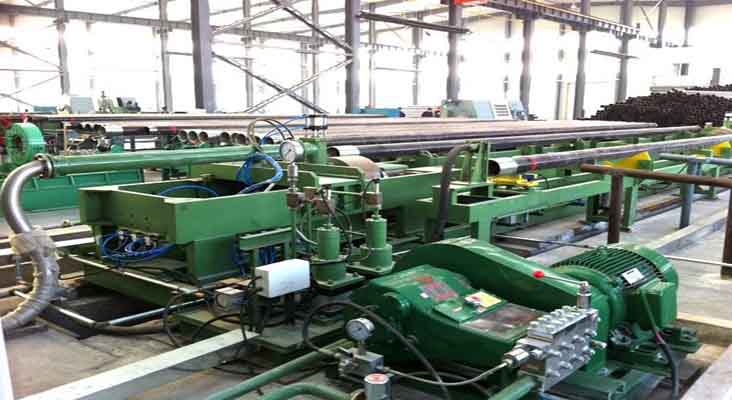 Flattening Test
The test piece or sample is flattened between the plates until the distance between them reaches a value H prescribed by standard. This depends on the steel, forming constant C and the tube dimensions. After the test, the samples must not have visible cracks and fissures. ISO 8492, Metallic materials is the common standard for this test.

CVN Impact Test
The CVN impact test, also known as the Charpy V-notch test, is a standardized high strain-rate test which determines the amount of energy absorbed by a material during fracture. This absorbed energy is a measure of a given material's notch toughness and acts as a tool to study temperature-dependent ductile-brittle transition. It is widely applied in steel pipe industry, since it is easy to prepare and conduct and results can be obtained quickly and cheaply. A disadvantage is that some results are only comparative. The spec ISO 148-1 for Metallic materials is the common standard for CVN impact test.

Non-destructive Test
Nondestructive Testing (NDT) plays an important role in assuring that structural and mechanical components perform their function in a safe, reliable, and cost-effective manner. NDT technicians perform the necessary tests to locate the indicators and discontinuities that may cause failures or shut downs in such systems.
NDT Technologies Include: Visual and Optical Testing (VT), Radiography (RT), Ultrasonic Testing (UT), Magnetic Particle Testing (MT), Penetrant Testing (PT).
ASTM E273 – 10 is the common standard for UT.
Drop-weight Tear Test
The drop weight tear test (DWTT), specified in API RP 5LR or ASTM E436, is to overcome some limitations of the 'Pellini' drop-weight test. Drop weight tear testing is a material characterisation test aimed at avoiding brittle fracture and ensuring crack arrest in pipelines (seamless or welded).

Metallographic Test
Metallography is the study of the physical structure and components of steel, typically using microscopy. The surface of a metallographic specimen is prepared by various methods of grinding, polishing, and etching. After preparation, it is often analyzed using optical or electron microscopy. Using only metallographic techniques, a skilled technician can identify alloys and predict material properties.

Other Test
Different projects in various environments, there will be very different requirement for steel pipes. For example, if for sour service pipe line, there will be HIC, SSC tests need to test the steel properties.
If you have specified request and project specification, please contact us.